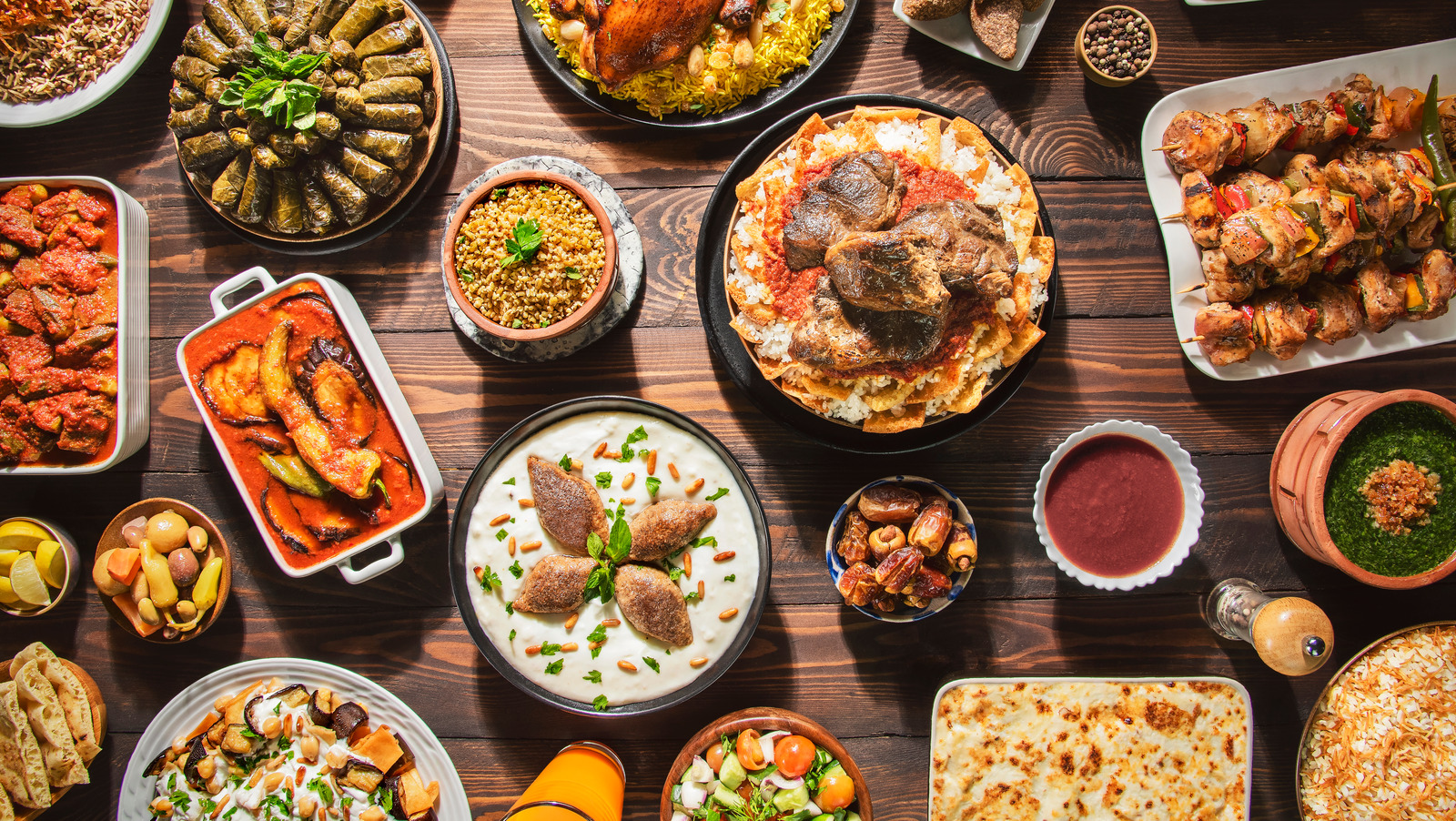 Middle Eastern cuisine is famous for its rich taste of herbs and spices. With the use of seasonings that are rich in spices and considering that many Indonesian culinary delights also use a lot of spices, it's no wonder that many Indonesians are also fond of dishes from that region.
One thing that is certain about typical Middle Eastern cuisine is that all the food is halal. So for those of you who have food restrictions, you don't need to hesitate to try this food from the Middle East. What are the most popular Middle Eastern culinary specialties that are undeniably delicious? Here are recommendations for typical Middle Eastern culinary delights that you must taste.
1. Kebabs
Who doesn't know kebabs? You can find kebabs easily in Indonesia. This Middle Eastern specialty is made of a special kebab bun filled with grilled lamb or beef, vegetables, sliced onions, and a special sauce.
2. Falafel
Falafel is made from a mixture of chickpeas, flour and Middle Eastern spices. After being thoroughly mixed, the ingredients will be processed by grinding and forming into balls, before finally being fried.
The presentation of this food is usually wrapped in a thin bread called lafa. Generally, Falafel is enjoyed with fillings such as pickles, lettuce, pickles, pea sauce, or yogurt sauce.
3. Kebuli Rice
Kebuli rice is also a typical middle eastern food which is popular in Indonesia. You can also easily find it in Indonesia. Kebuli rice is savory rice topped with chunks of mutton, goat broth, goat's milk, and of course spices. Kebuli rice is also served with a variety of complementary ingredients such as pickles, raisins, and chili sauce.
4. Sambosa
The food this time is suitable for snacks. Is Sambosa, a triangular snack and has a crispy skin. It contains meat, vegetables and spices. This food can be compared to dumplings or spring rolls which are famous on the Asian continent.
5. Hummus
Hummus is the most popular and delicious Middle Eastern culinary specialty and can be considered a complementary food. The shape is like porridge, or also or those who say like dipping sauce. Hummus uses chickpeas as its base. To make hummus, chickpeas are first ground and then mixed with ground sesame, olive oil, lime juice, garlic, and salt.
The way to enjoy this typical Middle Eastern culinary is usually with bread. To get a distinctive taste, you can dip the bread into the hummus. This food is not only known by the people of Indonesia but also often included in the international community's vegetarian diet.